Why Choose
Cedar Rapids Janitorial?
We provide reliable, consistent & personalized cleaning services.
Cedar Rapids Janitorial has been locally owned and operated since 1961. Our customers are not just a name to us, we provide them personalized service with consistent exceptional quality. We know that our work is only as good as the employees working for us. We feel we have the best employees around. We offer them on-the-job training as well as video training to be the best they can be. Our employees must be trustworthy, dependable, and honest in order to qualify for employment with our company.
Learn More
Our
Services
Dependable Quality Janitorial Services At A Reasonable Cost
Complete Janitorial Services
At Cedar Rapids Janitorial, we take care of all your cleaning needs. Mopping and vacuuming, sanitizing and wiping, emptying trash, disinfecting bathrooms — no task is too big or too small!
Learn More
Carpet Cleaning
Cedar Rapids Janitorial uses the highest quality carpet cleaning equipment and products available. Our staff is experienced and knows what it takes to get your carpets clean and looking fresh again.
Learn More
Floor Stripping & Waxing
Our experts have the years of experience needed to ensure the best results. Using only the highest-quality materials, Cedar Rapids Janitorial leaves your floors looking bright and shiny!
Learn More
Construction Clean-Up
Cedar Rapids Janitorial has handled construction clean-up on many occasions, including the Federal Courthouse downtown. Our staff have an eye for detail and work tirelessly to get all the dust and debris out, top to bottom.
Learn More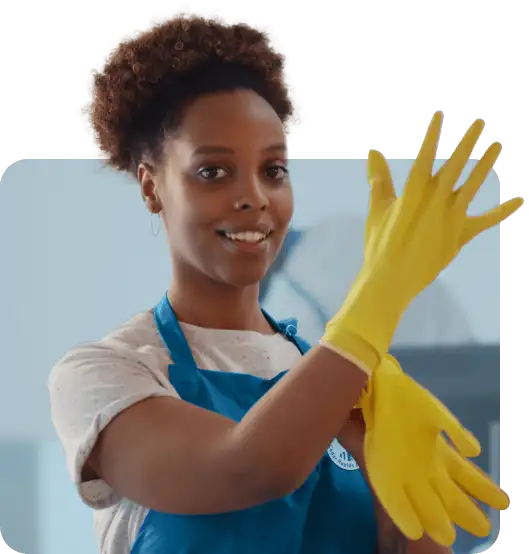 Work
With Us
Looking for a Career? Apply for a Job at Cedar Rapids Janitorial Today!
Cedar Rapids Janitorial offers competitive pay and flexible work schedules. We have jobs across the Iowa City – Cedar Rapids area and would love for you to join our team.
Learn More
CR Janitorial Services has been caring for our floors at our business for years. They are great to work with and they always are respectful of our work schedule and do an exceptional job. (We are very picky so that should mean a lot.) I recommend them if you need to have a floor cleaned, waxed, or buffed!
CR Janitorial has worked with Unity Point St. Luke's since 1997. They have provided us with great housekeeping service in our clinics and off campus facilities. They are very accommodating to additional requests and providing cleaning services after construction projects.
Any problems that come up are taken care of promptly and thoroughly. I would recommend CR Janitorial for any cleaning needs you may have.
CRJ exceeds all expectations in their industry from short notice request to our regular scheduled cleaning. Staff brings an A+ level of professionalism to the work place. Excellence!!!
I have been quite pleased with the service that CR Janitorial provides. Very professional, and I have no complaints. I would happily recommend them to any business in the corridor.